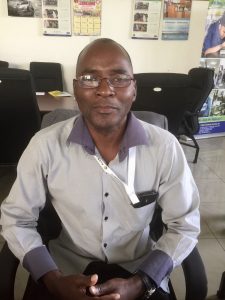 My research work was integrated in a collaborative research project in Renewable Energies, in particular in Solar Thermal Energy, a project that was funded by Norwegian government.
Throughout my studies I went to NTNU several times. These include short stay visits that lasted from one to three months of internship and a one year PhD Sandwich program under quota scheme. From accommodation arrangement to my entrance at Norway, I understood how seriously they care about the visitor's well being.
My Supervisor gave me a friendly and supportive treatment! I got to his office whenever I need to talk to him. Sometimes, when I was not sure he is around, I asked for an appointment and always managed to have time to receive me. He gave me the freedom to plan and propose the material needed for acquisition (this included laboratory hardware and text books) and discuss with him afterwards. Besides his busy schedule with teaching duties and other research activities, my supervisor visited the test rig during the experiments twice a day. First in the morning when arriving from home so that he could have information on the tasks planned for that day and foresee the eventual potential difficulties during the experiment, then at the end of the day when he was about to leave the Campus. I found his support valuable and very encouraging. He treated me as equal. That helped me to build self-confidence and self-esteem.
I found the learning environment at NTNU very friendly, supportive and transformative.
The people dealing with finances of the project also were very flexible and supportive. In most of the cases, material acquisition was made with little delays, if any! The laboratory staff provided a favorable environment for me to perform the laboratory experiments. Every day I had two technicians (one Mechanical Engineer the other Electronics Engineering) to help me with anything I couldn't do by myself, either by the security reasons all by the complexity involved.
One of the most important aspects is that, I was held responsible for planning and executing my experiments after the supervisor's approval. Then preliminary results were reported to him in weekly briefings. The procedure helped me to keep up to date with the planned tasks. It helped me to move from being an executor to that who thinks how things must be done and why it should be done in certain way. So, it was wonderful to have access and work in a such industrial laboratory! And most importantly with people that have a long experience along wide range of areas of expertise.
With the course works I attended, the trend was the same. I had the lecturers and assistant's of lecturers to whom I could rely on and contact when I had difficulties in doing assignments. These are prepared to make one have a meaningful learning because they are based on real world problems.
As a visiting student, one's task is not only to deal with academic issues but also when there is any extra-academic activity either organized by the International office or by the Department I was integrated in, I was invited to attend. This made me feel integrated within a big family!
EnPe Project