Uganda's oil and gas is now noticeably seen to be entering a phase of increasing and broader opportunities, as it transforms from having only exploration to having new exploration.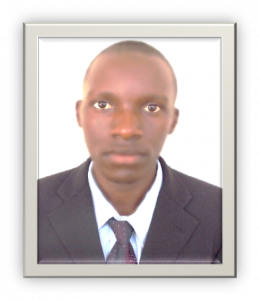 Preparation of already discovered oil fields for production is important come 2020, as anticipated by the Ugandan Government. A number of activities are taking place, infrastructure is being put in place for both commercialization of oil and gas resources to facilitate development. Facilities in the oil fields such as pipelines and refineries are some of the infrastructures that will enable commercializing the discovered oil and gas resources while construction of roads, an industrial park and a new international airport are being built in Kabale, Hoima district in Uganda to facilitate the development.
As the oil economy grows in Uganda, it is expected to bring huge opportunities. However, there is a greater need for insight into what the Government and its people are yet to benefit from and also lose from with this kind of development. Uganda shall definitely benefit from oil production, but will lose out in terms of jobs and human capital, capacity/skills development for Ugandans if the skilling gap is not closed. The shortage of international and local talent, if not addressed properly, can affect not only exploration and production, but eventually the financial viability of oil and gas projects in Uganda and across Africa.
Managing shortage of senior staff coupled with developing the skills level of local content will be the key to address this challenge. It will be vital to establish test centers for accreditation, support already existing institutions to train, test and internationally certify workers, support training of assessors and supervisors, and provide equipment for testing purposes.
Creating a work place where employees feel aligned and engaged in their roles and the organization is another highly effective way to retain staff and also skill Ugandans.
Development of skills through certification will enable Ugandans to meet the stringent requirement for employment in the sector. This is a vital aspect in capacity building. The future is now for skilling Ugandans in electrical installation, plumbing, electrical and electronic engineering, and welding skills to mention but a few.
There is a need to improve the knowledge and practical ability coupled with international certification for Ugandans if they are to be able to work in better positions on forth coming oil and gas projects, hence the future is now and it is time we start. The number of certified technicians who will be required for the Ugandan oil and gas sector is in the thousands and certification in the country is therefore a continued chain and it is necessary to close the gap.
EnPe is one of the Norwegian projects for capacity building and research within fields of energy and petroleum in Africa, especially in Uganda where students of Makerere University in Petroleum Department have been, and are still, benefiting from the capacity building and research, courtesy of the EnPe project. I therefore call upon others organizations/countries to join hands with EnPe for energy and petroleum capacity development and research in Uganda, and Africa at large, through partnerships with the Ugandan Government, Institutions, civil societies and NGOs. Now is the time to skill Uganda.
Mbenyi Derick  is currently pursuing a Master in Petroleum Geosciences at Makerere University. Contact  dmbenyi2@gmail.com
Enpe Project